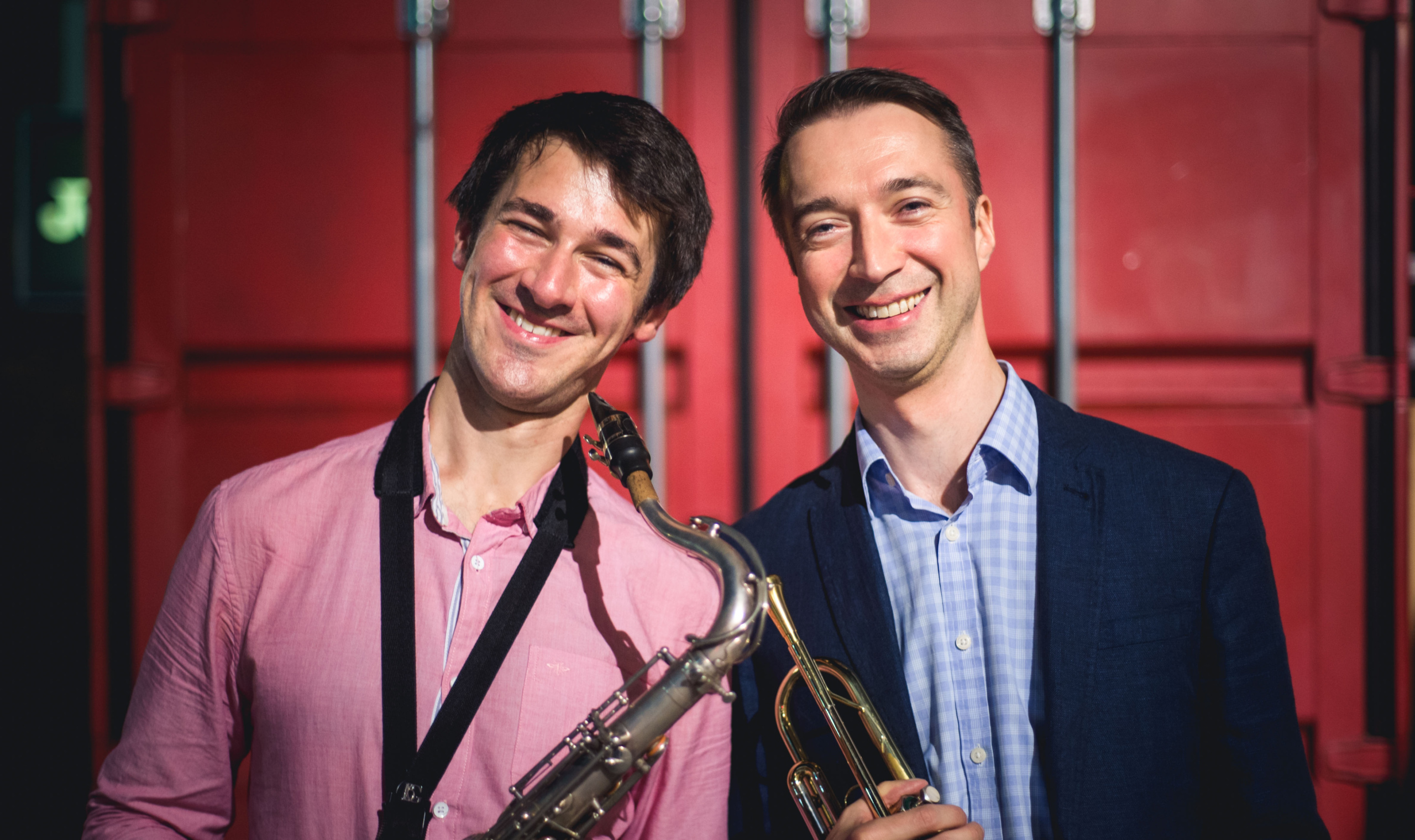 Time :
Doors/Cafe 7:00pm Jazz from 7:30pm
Address :
43, St.Andrew's Street, Cambridge, CB2 3AR
Alex Merritt-Steve Fishwick 'Mind-Ear-Ladder' Album Launch
St.Andrew's Street Baptist Church
Alex Merritt tenor saxophone  Steve Fishwick trumpet  
Ross Stanley piano  Mick Coady bass  Matt Fishwick drums
This band was formed in 2014 out of existing musical friendships Alex, and brothers Steve and Matt Fishwick. Ross Stanley, piano and Mick Coady on bass complete the quintet line-up.  The band aims to work towards a collective contemporary jazz aesthetic and approach that has space for their own sounds and language yet remains strongly influenced by the jazz tradition.
The title of the album, 'Mind-Ear-Ladder' is an effort to describe a process of thought becoming sound, and the ladder that must inevitably be climbed in the development of the mind, and person, in order to actualise this.
'Writing music for musicians you are inspired by is a joy and a privilege, and when these musicians are also great friends, you are bound to create an environment for good music making. Steve and John also contribute excellent originals for this session and, completing the rhythm section, Mick and Matt support wonderfully throughout." (Alex Merritt)
"Merritt's rich but dry tone traces a line back to the Cool School jazzers such as Warne Marsh." (Robert Shore, Jazzwise)
"Steve has his own style. He plays from the bottom to the top of the horn whilst maintaining the integrity of the chords. I can't think of another trumpet player that can do what he does." (Wynton Marsalis)