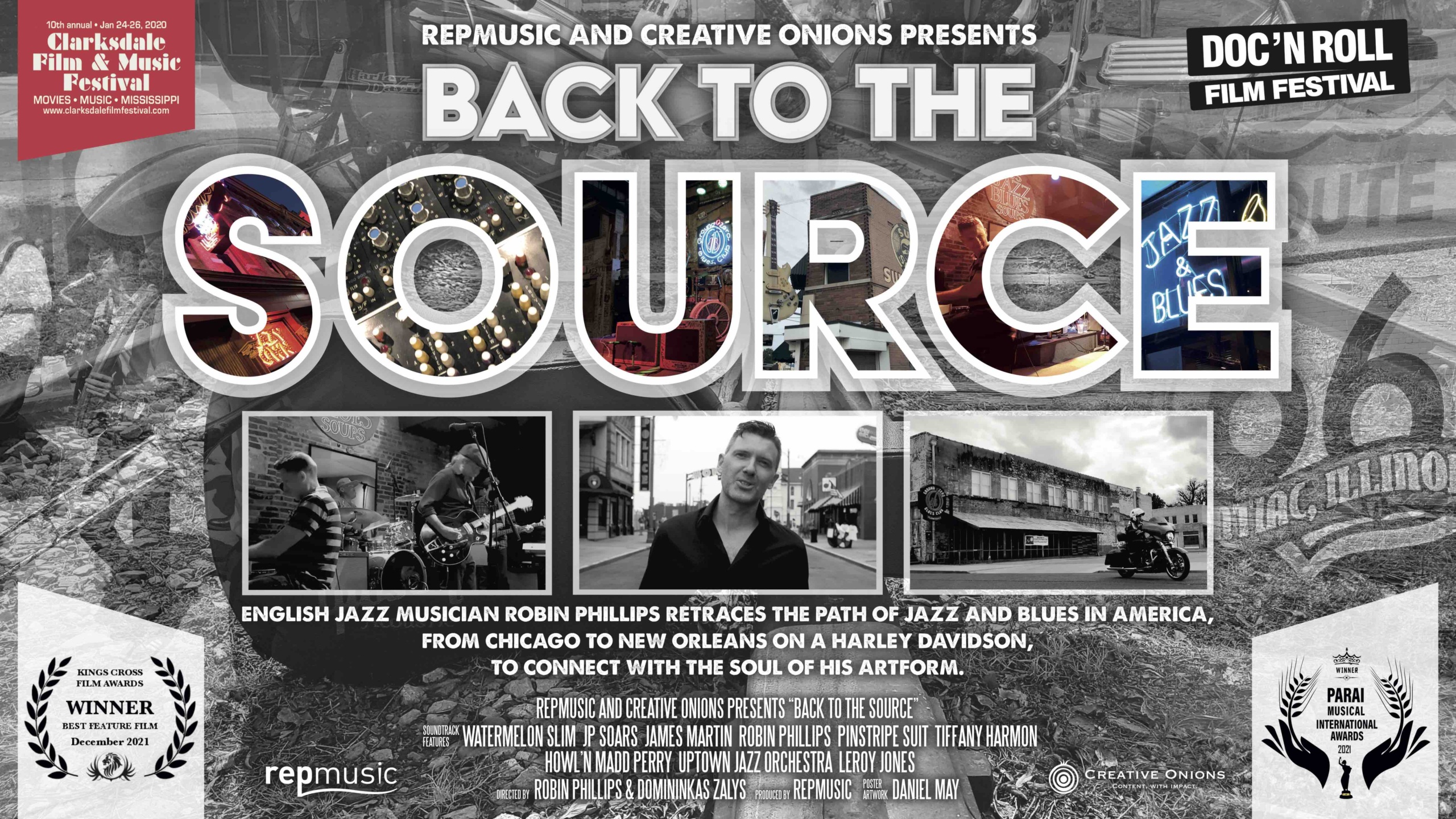 Address :
Gonville Place, Cambridge, CB1 1LY
Book by email or phone as shown
BACK TO THE SOURCE – UK Screening Premiere
The Gonville Hotel, Cambridge
Tonight's film premiere is a joint repmusic-Cambridge Modern Jazz promotion.
Back To The Source is a multi-award winning documentary film by Robin Phillips, retracing the path of jazz and blues in America, from Chicago to New Orleans on a Harley Davidson to connect with the soul of his artform.
The 58min documentary includes interviews with people encountered along the way, including St Louis blues club owner John May, Clarksdale tourist chief Bubba O'Keefe, Swampers bass player David Hood, Mississippi blues man Dexter Allen, Muscle Shoals Sound Studio Chief Engineer from 1970s Steve Melton, and New Orleans saxophonist James Martin.
Dinner will be served during the documentary screening, which will be followed by a one-set performance by Robin's New Orleans-flavoured speakeasy swing quartet Pinstripe Rèduit, including original material inspired by the trip featured in the film.
The film won Best Documentary' and 'Best Feature Film' at the Kings Cross Film Awards in December 2021 and won the PARAI Musical International Award 2021.
This is the first public screening in the UK following the World premiere at the Clarksdale Film Festival in Mississippi.
For more info:
Tickets including two course meal – £40   Ticket only – £15
Special Room Rate, overnight accommodation for guests attending the event:  £160 bed & breakfast
Book by email at sales@gonvillehotel.co.uk  or phone 01223 366611