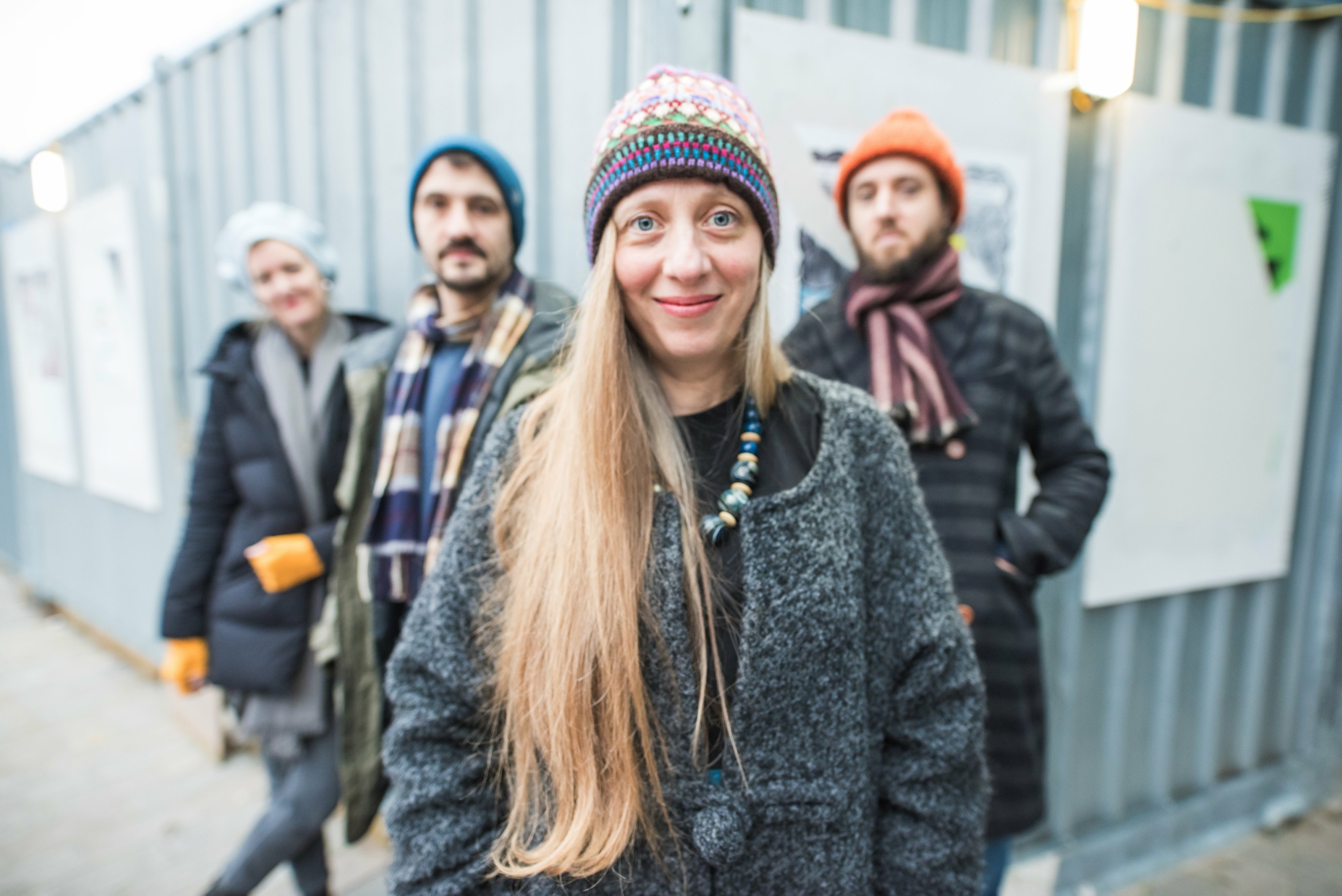 Time :
7:30pm - 9:45pm (Doors & Bar from 7:00pm)
Address :
Gonville Place, Cambridge, CB1 1LY
Brigitte Beraha's Lucid Dreamers
Gonville Hotel
Brigitte Beraha voice/electronics  George Crowley reeds/electronics
Alcyona Mick piano/synthesizer  Tim Giles drums/electronics
Lucid Dreamers brings Brigitte's vocal versatility to the fore with a mixture of acoustic and electronic elements exploring the paradox of modern life, where simplicity and chaos collide to create something imperfectly wondrous.
Brigitte Beraha's early incarnation of 'Lucid Dreamers' premiered at London's Queen Elizabeth Hall as a trio with the 'inventive' George Crowley (Melt Yourself Down, Yazz Ahmed) and the 'high energy and powerful' Tim Giles (Nostalgia 77, Iain Ballamy) in November 2019 as part of the London Jazz Festival.
The music, written by Brigitte, is inspired by the industrial world that we live in. Now extended to a quartet with world class Alcyona Mick (Natacha Atlas) on piano, the quartet released their debut album 'Lucid Dreamers' on Let Me Out Records in July 2020 with a second album 'Blink' out now.  The original music – with or without lyrics – is both melodic and abstract. It draws from the jazz, folk, contemporary classical and electronic worlds, with atmospheric and open improvisations, exciting grooves and impactful stillness.
https://www.brigitteberaha.com/
'Exceptional recording.' Jazzwise * * * *
'Entrancing and very beautiful' LondonJazzNews