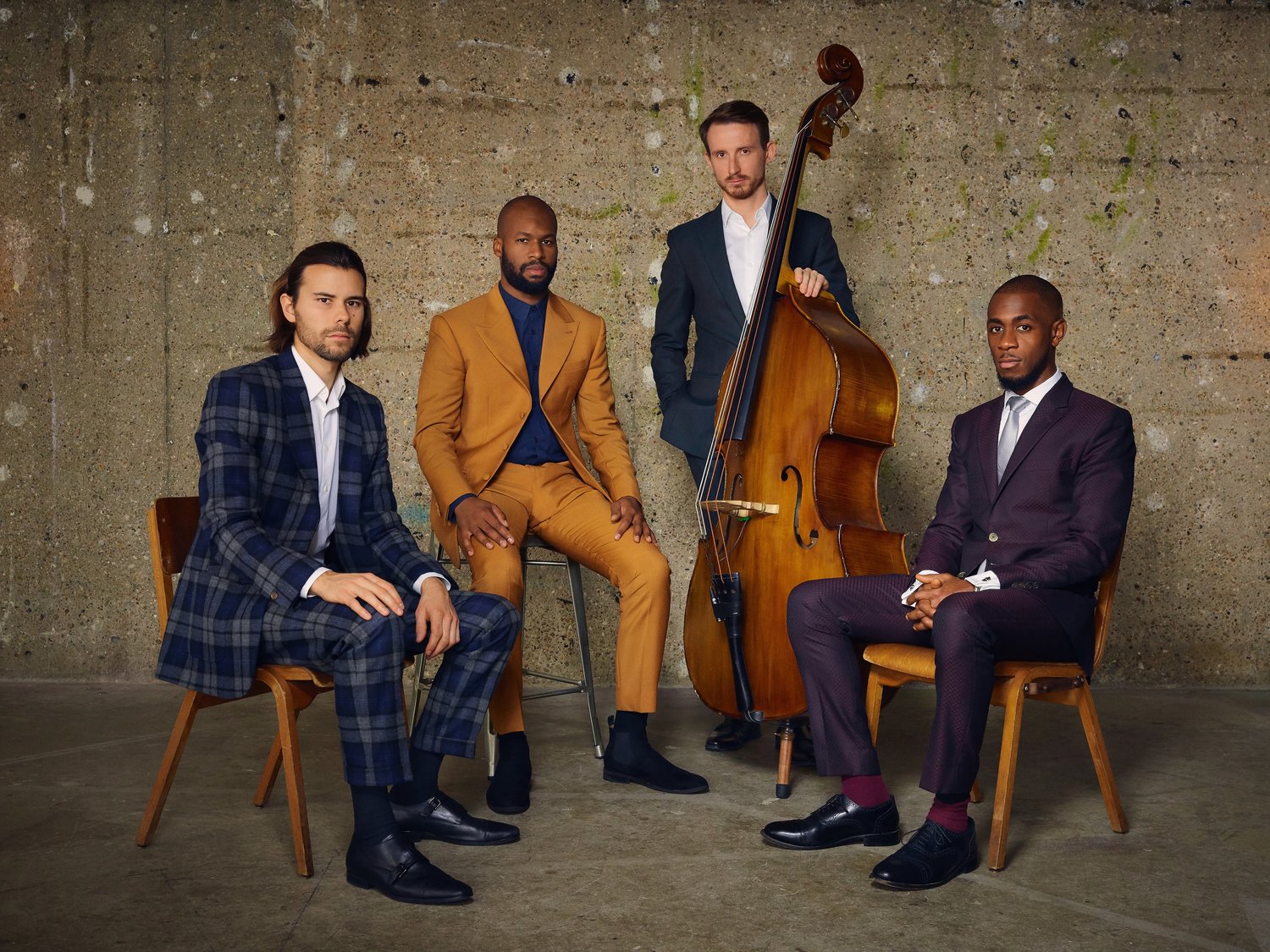 Address :
Bury Road, Stapleford, Cambridge, CB22 5BP
Empirical
Stapleford Granary
Nathaniel Facey – Alto Saxophone  Lewis Wright – Vibraphone
Tom Farmer – Double Bass  Shaney Forbes – Drums
'Empirical are among the most admired and individual-sounding bands in contemporary jazz. […] As anyone who has heard the band live will know, their approach is so fresh and their sound so appealing that there's never a dull moment. Much of this is down to the instrumentation of alto saxophone, vibraphone, bass and drums, which has the lightness and clarity to convey quite adventurous ideas without losing the listener along the way.' (The Observer)
Since their formation in 2007, Empirical haven't ceased proving their fearless creative fervour, while honing an instantly recognisable group sound rife with raw energy and roiling emotion.
Featuring Nathaniel Facey (alto sax), Tom Farmer (double bass), Lewis Wright (vibraphone) and Shaney Forbes (drums), the band settled on its current line-up in 2008 following the departure of three of the original college-friends quintet.