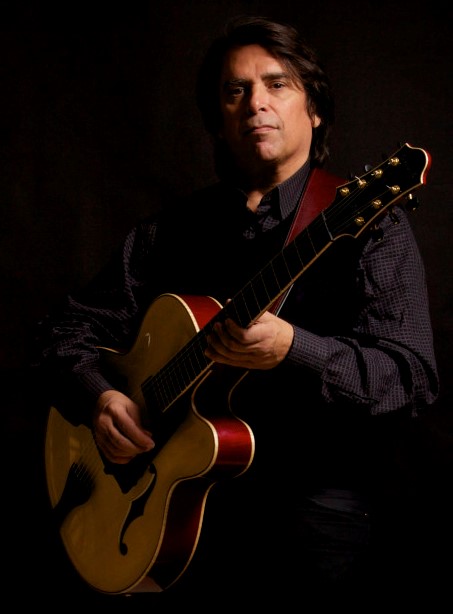 Address :
1, Granta Place, Cambridge, CB2 1RU
Howard Alden Trio – CANCELLED
CUC Wine Bar
WITH REGRET … THIS EVENT IS CANCELLED
Howard Alden guitar,  Simon Woolf d.bass,  Olly Wilby tenor sax
A special FRIDAY GIG to catch Howard during his UK tour
Originally from Newport Beach California, but now based in New York City, Howard Alden is widely regarded as one of the foremost jazz guitarists of his generation.  At a young age he was inspired by recordings of Armstrong, Basie and Goodman, as well as guitarists Barney Kessel, Charlie Christian, Django Reinhardt and seven-string guitar master George van Eps.
He has recorded prolifically as a leader and co–leader, renowned for his virtuosity. His continuing accolades ensure he is in great demand as a soloist and accompanist.
"If there is such a thing as a complete jazz guitarist, then Alden is it.  Observer