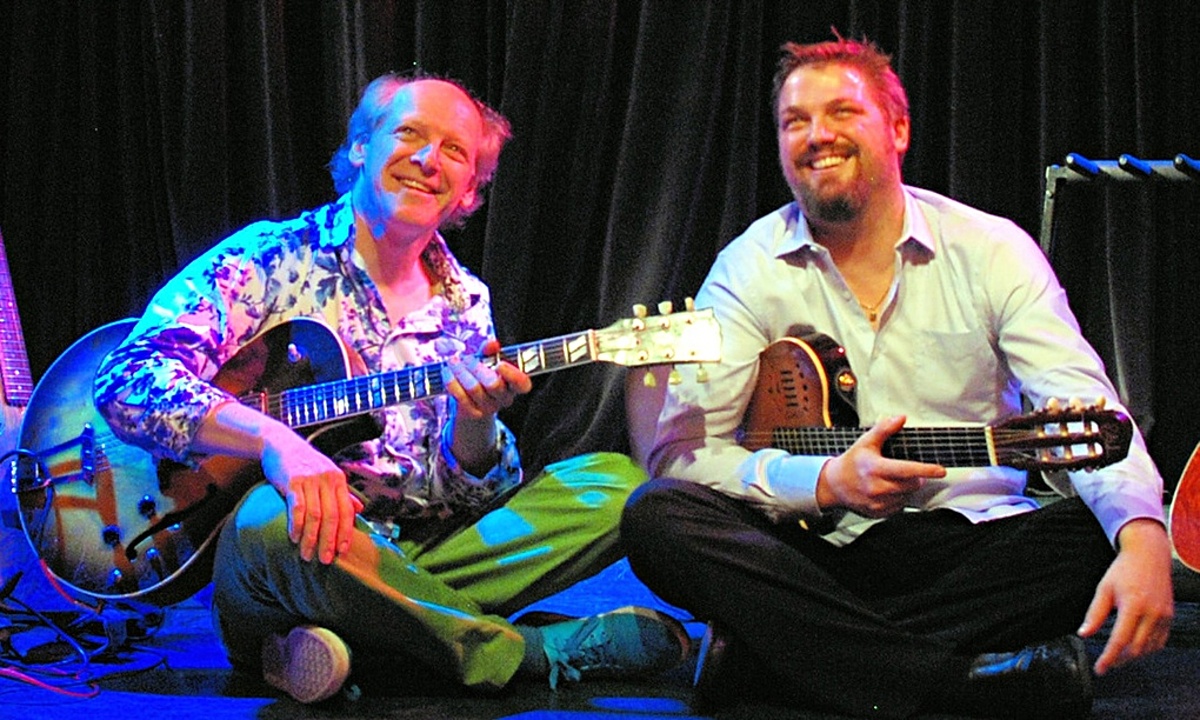 Address :
1, Granta Place
Pete Oxley-Nicolas Meier Quartet
CUC Wine Bar
Pete Oxley, Nicolas Meier guitars,  Raph Mizraki acoustic/electric bass,  Paul Cavaciuti drums
To launch our Spring-Summer season tonight we're delighted to welcome this glittering quartet touring to support their new album "The Alluring Ascent"
The Oxley-Meier Guitar Project has continued to be highly productive: following nearly 100 concerts on the back of their 2017 album, 'The Colours Of Time', they have now recorded an album of brand-new, original pieces in their quartet format.
As ever, all of the pieces have been arranged so that they can be performed live in either duo or quartet line-ups. On the album, Pete and Nick have continued to use many varying types of guitars: Fretless 11-string (Glissentar), acoustic and electric 12-strings, slide, 7-string nylon, sitar guitar, fretless guitar, jazz guitars etc.
Pete began his musical career in Paris in the mid '80s before relocating to the UK in 1997. Shortly afterwards he opened The Spin jazz club in Oxford which in 2012 won the Parliamentary jazz award as 'The Best Jazz Venue In The UK'.  With his unique style that is a blend of Metheny-esque jazz and Turkish inspired world music, Nick has toured extensively around the world with his band the Meier Group. The Oxley – Meier Guitar project began working in earnest, following their second release in 2015, 'Chasing Tales', which was supported by three tours, totaling 90 dates.