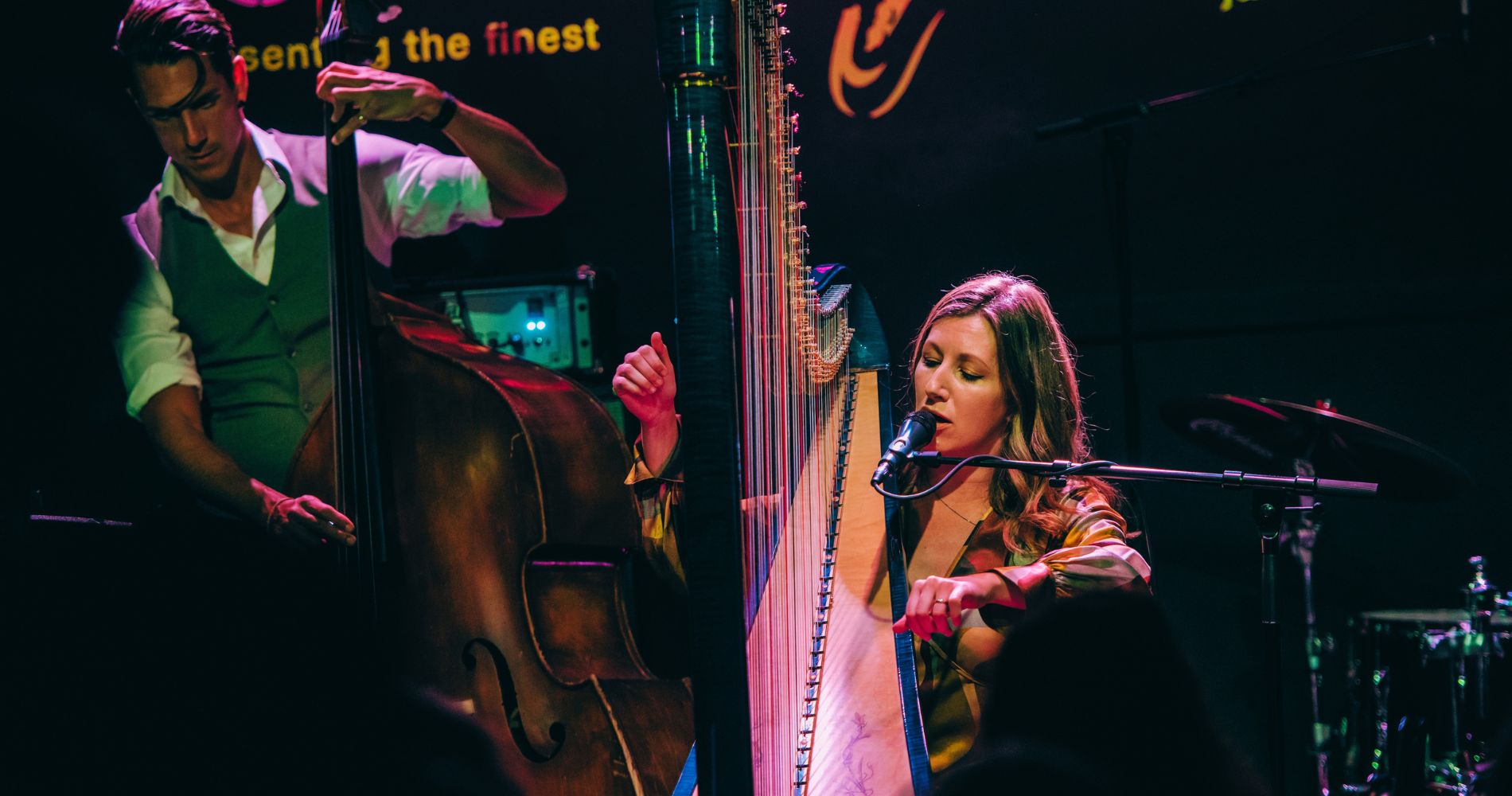 Address :
Gonville Place, CB1 1LY
Tara Minton Quartet
The Gonville Hotel
'In the Footseps of Dorothy Ashby'
Tara Minton harp/vocals  Emma Rawicz flute/sax
Ed Babar double bass  David Ingamells drums
Jazz harp is hip! Australian-born harpist and vocalist, Tara Minton, celebrates the music of Dorothy Ashby.
Revered as the "Queen of Jazz Harp", Dorothy was a true pioneer in the 50s. Her music had roots in jazz, latin, soul and eastern music. She released 11 albums of her own also recording with Bill Withers, Bobby Womack, Stevie Wonder, and many more.
Award-winning flute and sax star Emma Rawicz joins Tara along with long term collaborators Ed and David.